Kathmandu: The reconstruction of the historic Ranipokhari in Kathmandu is to be done as per the architectural style and form prevalent during the time of king Pratap Malla in the medieval period.
A joint meeting of the office-bearers of the National Reconstruction Authority and the Department of Archaeology and chaired by the Mayor of the Kathmandu Metropolitan City, Bidya Sundar Shakya, today, decided to carry out the reconstruction of the monument as per the Malla-era style and model.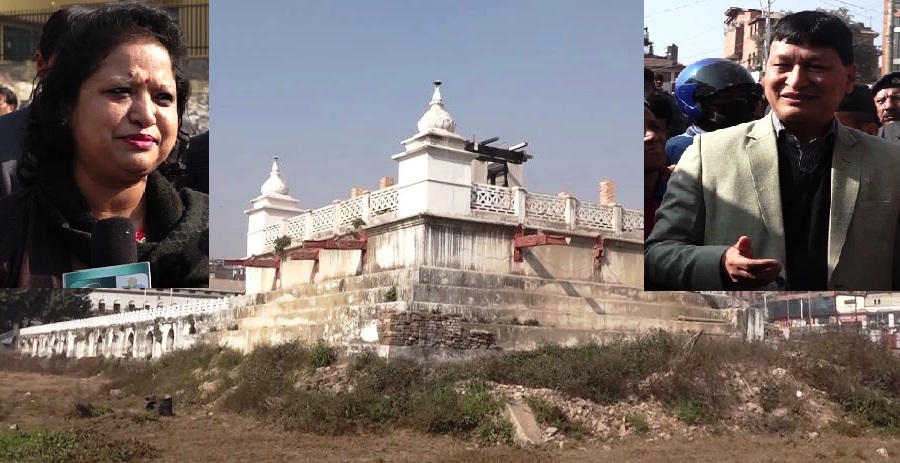 Mayor Shakya and deputy Mayor Hari Prabha Khadgi had, on Tuesday, disputed over the style and manner in which the reconstruction of the monument should take place.
The meeting also constituted an 11-member committee under the convenorship of former Director General of the Department of Archaeology, Bishnu Raj Karki, to study about the reconstruction of the Ranipokhari and to submit a report with recommendation within 15 days.
Mayor Shakya said that the reconstruction works would not be carried out until the committee submits its report and further decision is made to that regard. The Ranipokhari was damaged by the April 25, 2015 Gorkha Earthquake.
Published Date-Dec. 28, 2017.