On the occasion of 2558th Buddha Jayanti, Himalayan Centre for Arts and Culture, Edinburgh , Scotland organised AN EVENING OF MUSIC AND DANCE WITH OUR GREAT SINGERS – DHIRAJ RAI, KUNTI MUKTAN AND LOCAL ARTISTS Charan Pradhan, Sithal Pun, Shristhi Karki and child artists Akriti & Alisa Khanal for RAISING OF AWARENESS OF THE HIMALAYAN CENTER FOR ARTS AND CULTURE, EDINBURGH.
The night was operated with hosted by Vijay Dongol and DJ Anish Limbu, presentatd by Mrs Sibongi Pradhan and Tika Limbu about the Himalayan Centre.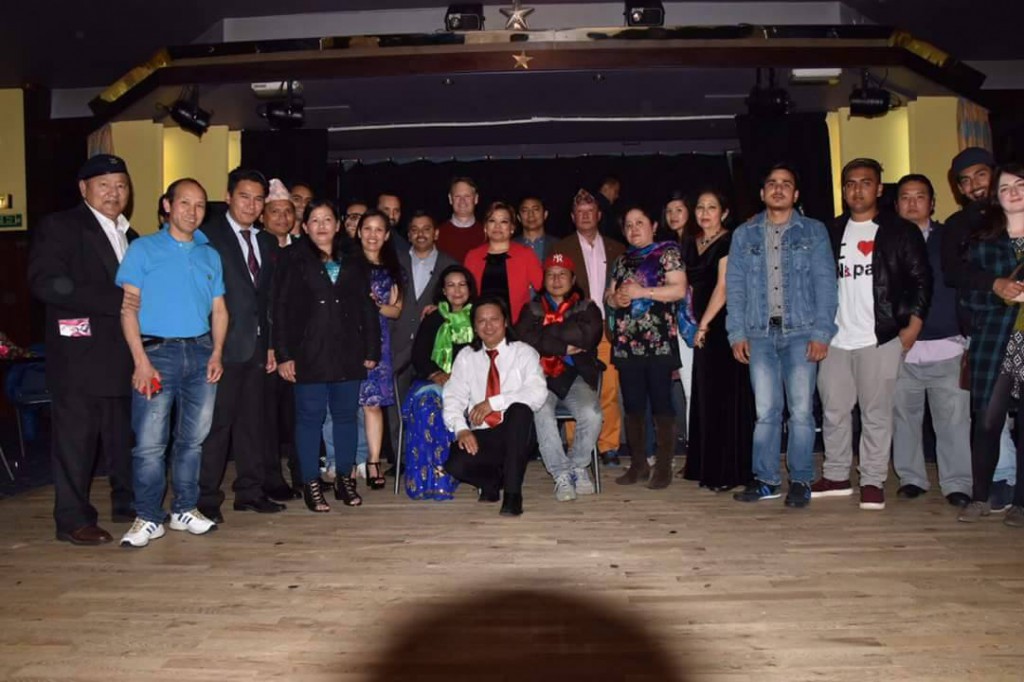 Our great pop singers Dhiraj Rai and Kunti Moktan's musical concert tour wraps in Scotland with their hit tracks at Masonic Club in Edinburgh 18/05/2016.
The programme was supported by the Local people from Nepalese Community, Scotland.
The programme also had photo session opportunity with the artist at the end.
Manish Khatri who was one of the organiser said –" Himalayan Centre if built will benefit our community for long terms. For little children who wants to learn Nepali or for elders could use this space to run various workshop. This will allow different societies to mix together. We welcome every artist to Scotland and we would like to thank them for their presence" .
The night was very fruitful. Audience had chance to know more about Himalayan Centre for Arts and Culture and how they can contribute towards the centre. while enjoying the beautiful music by Nepali artist from Nepal in Edinburgh.
Communication Coordinate – Vijay Dongol.