Nepal Idol is back with Kathmandu Audition after taking a break from General election.
The show is becoming everyone's favorite towards Nepali community which has everything you need to have for a reality show. So far,the audition rounds have been really entertaining to watch.The contestants are very good and some are hilariously bad. Lets see what will this episode bring for us.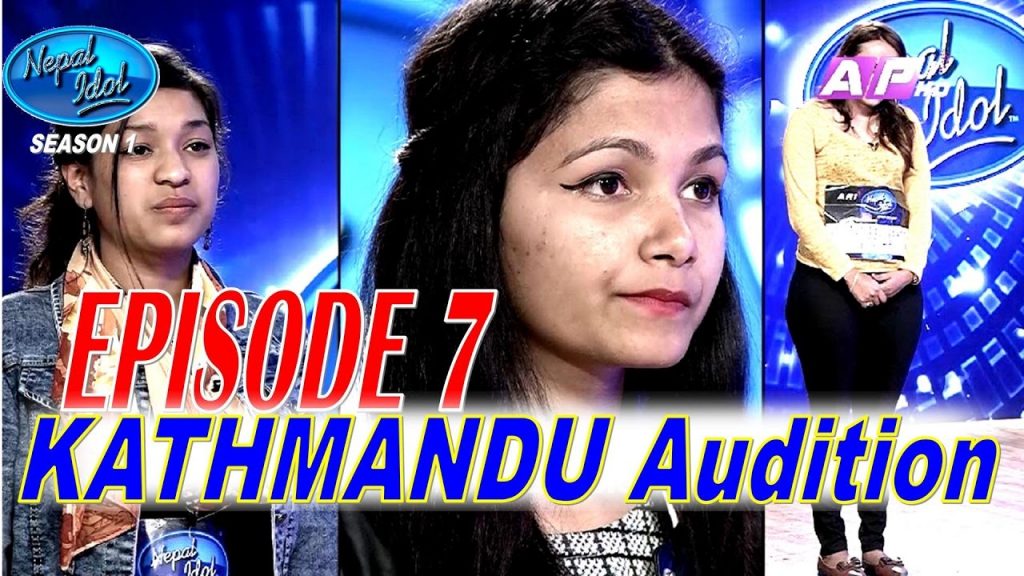 Hosts: Reema Biswokarma and Sushil Nepal
Judges: Nhyoo Bajracharya , Indira Joshi and Kali Prasad Baskota
Format Created By Simon Fuller
Based on format owned by
Fremantle Media & 19TV Ltd.
Consulting Producer
Michelle Foreman
Satish Datt
Aradhana Bhola
Project Head
Suresh Paudel
Post Production Head
Sohan Manandhar
Asst. Director
Manoj KC
Babu Suresh DC
Director of Photography
Shivaram Shrestha
Reality Producer
Bishal Bhandari
Firoj Timilsina
Yogesh Jung Kunwar
Chief Asst. Director
Aleen Shrestha