Rolpa( Nepal): The direct bus service has begun from Rolpa headquarters, Liwang, to New Delhi.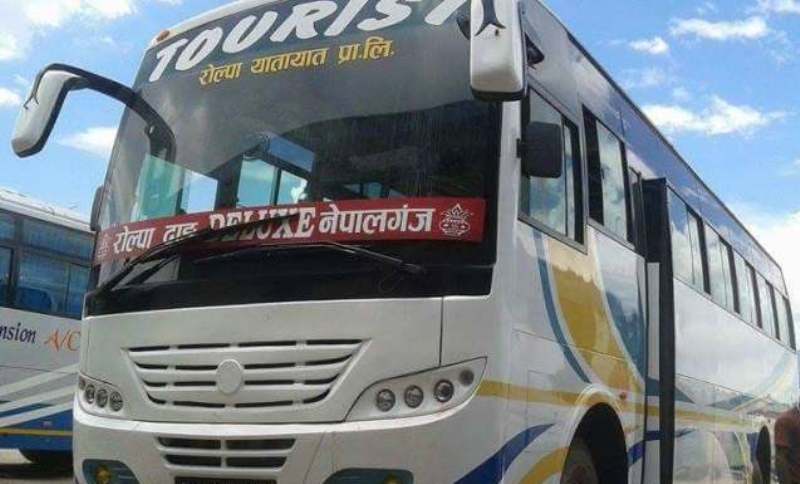 The Rolpa Transport Private Limited has initiated the service. With the service coming into operation, people from Rolpa district will feel easy to travel to New Delhi.
Every Wednesday bus services are available to New Delhi. The Delhi-bound bus will travel via Rolpa Liwang, Pyuthan, Bhaluwang and Nepalgunj.
Likewise, Rolpa Transport Pvt Ltd informed that an arrangement has been made for a bus to leave from New Delhi to Rolpa Liwang on every Friday.
Earlier, the Company had initiated day and night coach to New Delhi from the cities like Kathmandu, Nepalgunj and Dang.
The Company has also initiated online ticket system in the district for the first time.
Published Date-October 17, 2017.