Kathmandu: State Minister for Communications and Information Technology Gokul Prasad Banskota has said that Gorkhapatra Daily should be the country's No. 1 newspaper through the correction of its past gaps.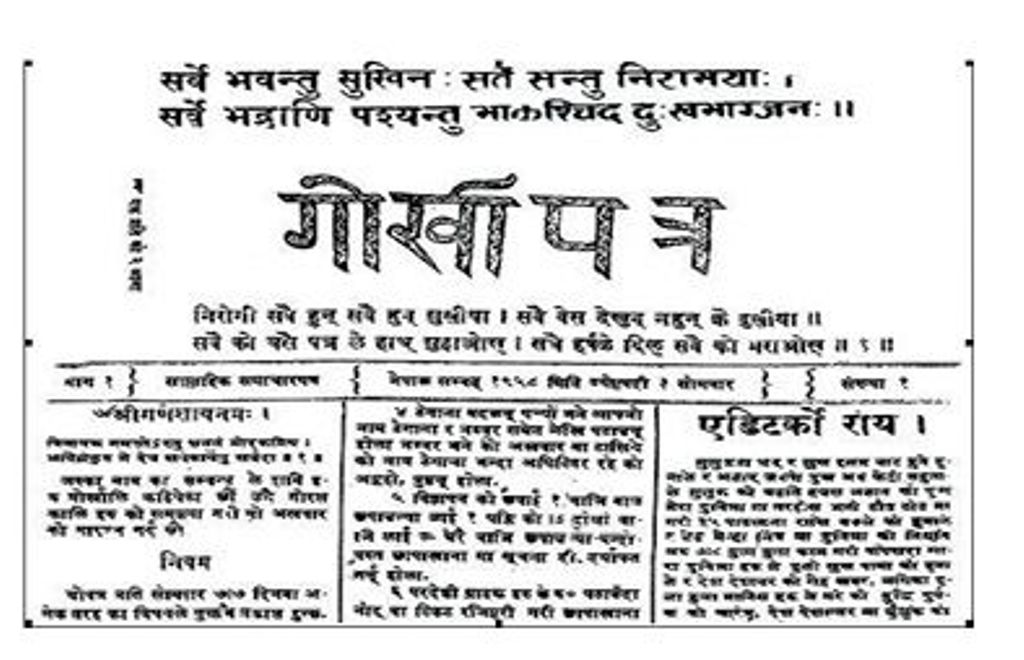 Addressing a programme organized on the 118th anniversary of Gorkhapatra Corporation on Monday, State Minister Banskota said that no one has interfered in the operation of Gorkhapatra Daily despite it being the government mouthpiece. He also urged all to unite for the paper's upgrade.
He said that Gorkhapatra Corporation should show better pathways to the society and the steps for good governance should be taken from this media house itself.
Saying that the government would extend its best possible support for the professionalism of Gorkhapatra, State Minister Banskota added that the Gorkhapatra Daily should develop it in the continuity of life of contents and society.

During the programme, State Minister Banskota provided Gorkhapatra National Journalism Prize to senior journalist Bhairab Risal. The prize carries a purse of Rs 55,555.
Also speaking at the programme, senior journalist Risal said that Gorkhapatra Daily has worked as a teacher of the Nepali language.
Published Date-7th May, 2018.