Kathmandu. Nepalese Actress Priyanka Karki has landed herself in an Indian commercial advertisement for the instant noodles named 'Eat-O Noodles'.
In the 40-second video, you'll see Actress Priyanka as a mother speaking in Hindi and encouraging her sons to eat up, Eat-O!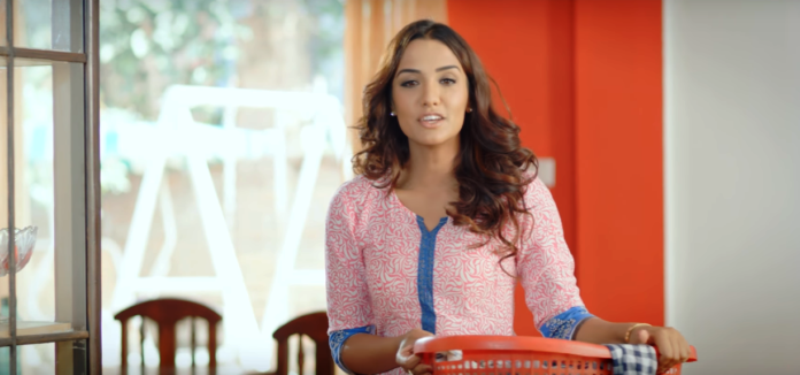 Eat-O Noodles is a product of Lhotse Food Products, one of the most trusted and innovative providers of branded packaged food products in India.
According to Priyanka Karki the commercial has been conceptualized, materialized and shot in Nepal by a Nepali production team "G21 Productions".
https://www.youtube.com/watch?v=hJP4sNwSnSY
Published Date- Feb. 2, 2017.