Kathmandu. The Asia Foundation (the Foundation) collaborated with 80 volunteers in Kathmandu to translate and publish over 50 children's books into Nepal Bhasa on Let's Read, Asia's free digital library for children (www.letsreadasia.org).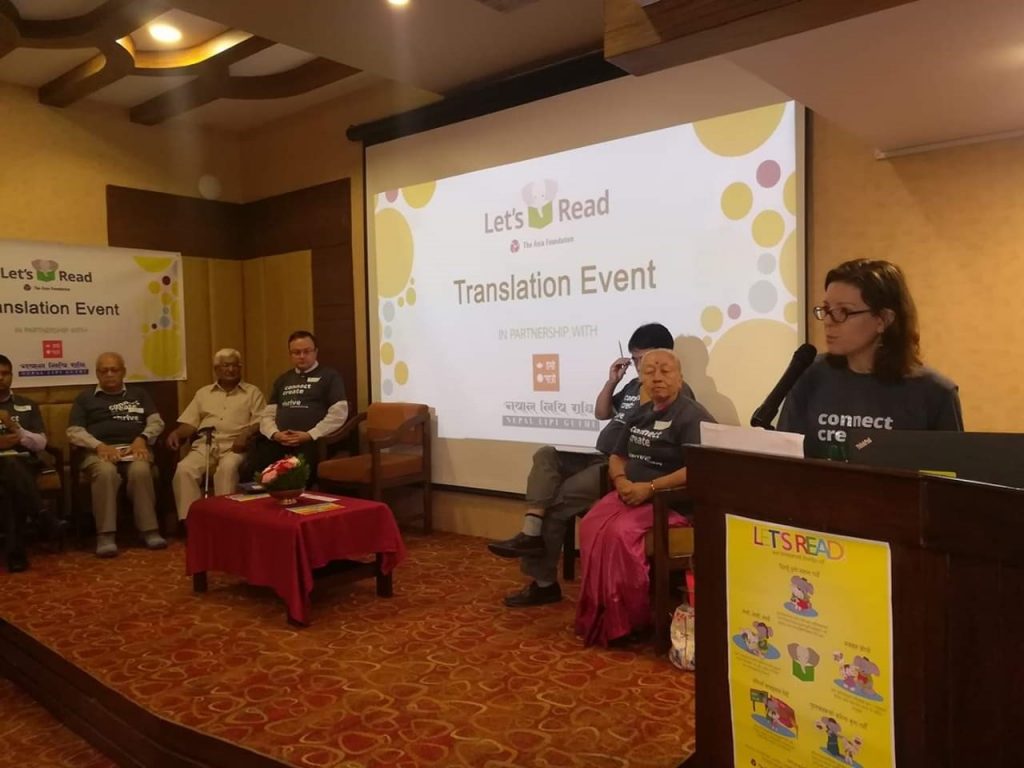 The event (July 20-21, 2019) brought together volunteers, language experts, and editors from the Nepal Bhasa community in Kathmandu with the shared vision that the most meaningful reading opportunities essential for children's learning happen in one's mother tongue. Nepal Bhasa is the second Nepali language added to Let's Read with many more languages planned for the future.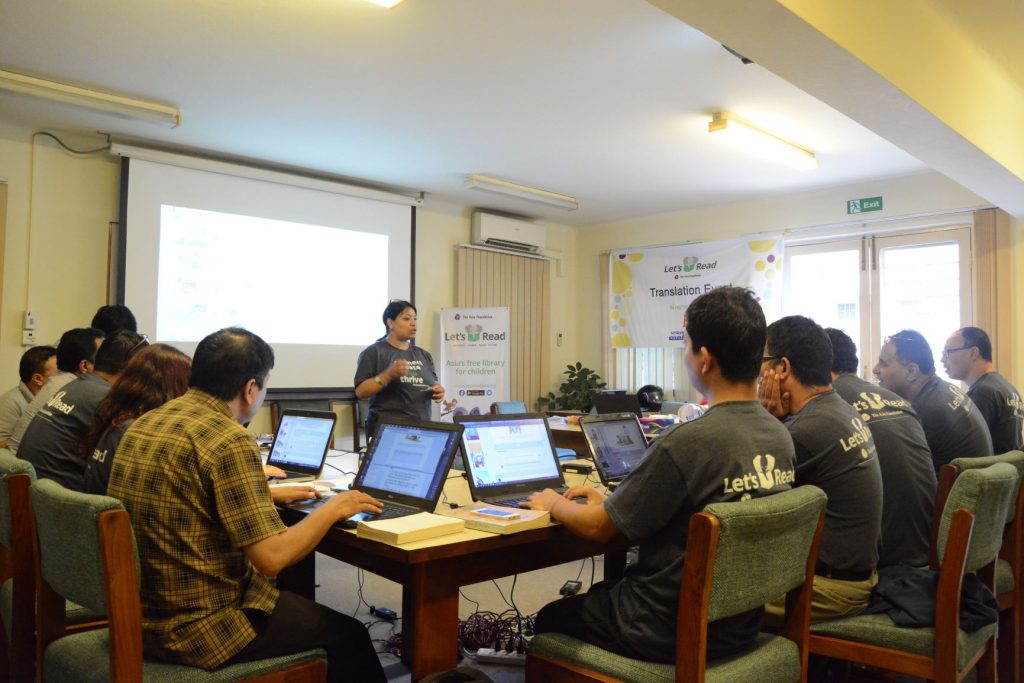 Partnering on the event were Nepal Lipi Guthi, an organization dedicated to preserve and promote Nepal Bhasa language and scripts, and Hamro Patro, the creators of one of Nepal's most popular Nepali apps.
The translation event is the first of its kind to gather writers, editors, and volunteers to make more books available for children in Nepal Bhasa. On the first day, teams of volunteers translated the colorful pages of books created for Let's Read in communities across Asia. On the second day, professional editors and language experts reviewed the translations and published the books to the platform.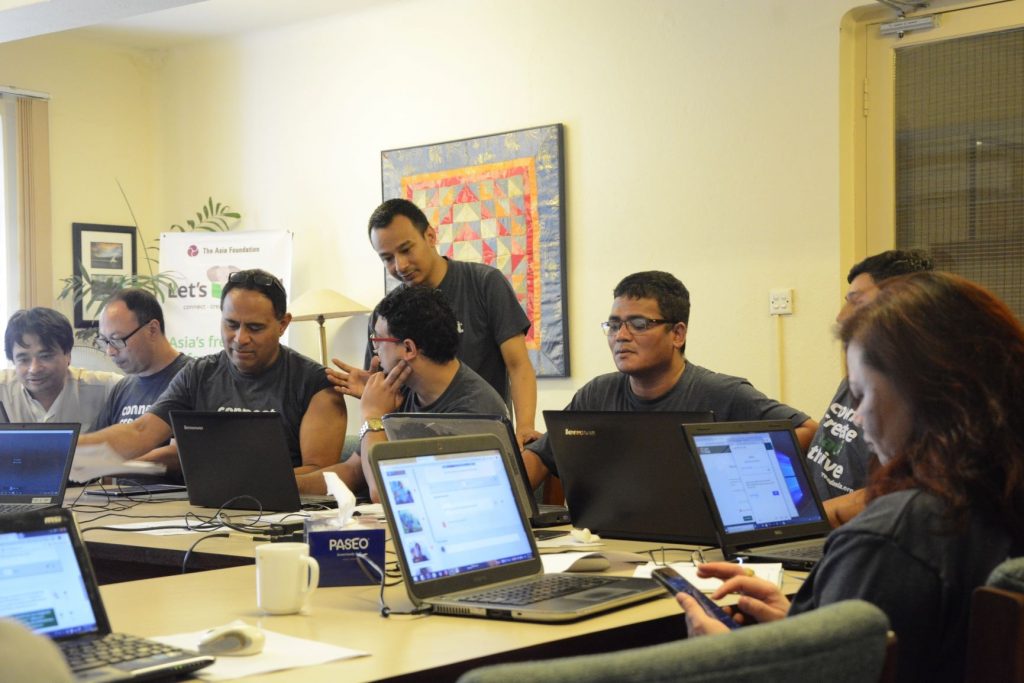 The Nepal Bhasa books join over 2,000 titles in 20 languages already in the library under Creative Commons licenses. All books in the Let's Read library can be read, downloaded, and adapted for free with few or no restrictions.
The Inauguration Session organized on the first day honored and featured renowned veteran Poet; Mr. Durga Lal Shrestha, Former Information Commissioner of Information Commission, Govt of Nepal and Children story writer, editor and trainer; Mr. Vinaya Kasajoo. The Inauguration Session was also attended by Mr. Yadab Chandra Niraula, Under Secretary of Ministry of Education, Science and Technology, Former Chief Librarian of Nepal National Library; Mr. Paul Thomas, Public Affairs Officer of the US Embassy; Ms. Indira Dali, Senior Librarian, President of Community Child Development Center; and President of Dilliraman Regmi Kalyani Memorial Library Development Committee, Mr. Niranjan Tamrakar, President, Nepal Lipi Guthi and Team Leader/ National Program Manager of Community Infrastructure and Livelihood Recovery Program (LRP)-UNDP. The distinguished guests emphasized the significance of investing in children and the role of local language books in enhancing children's reading habits.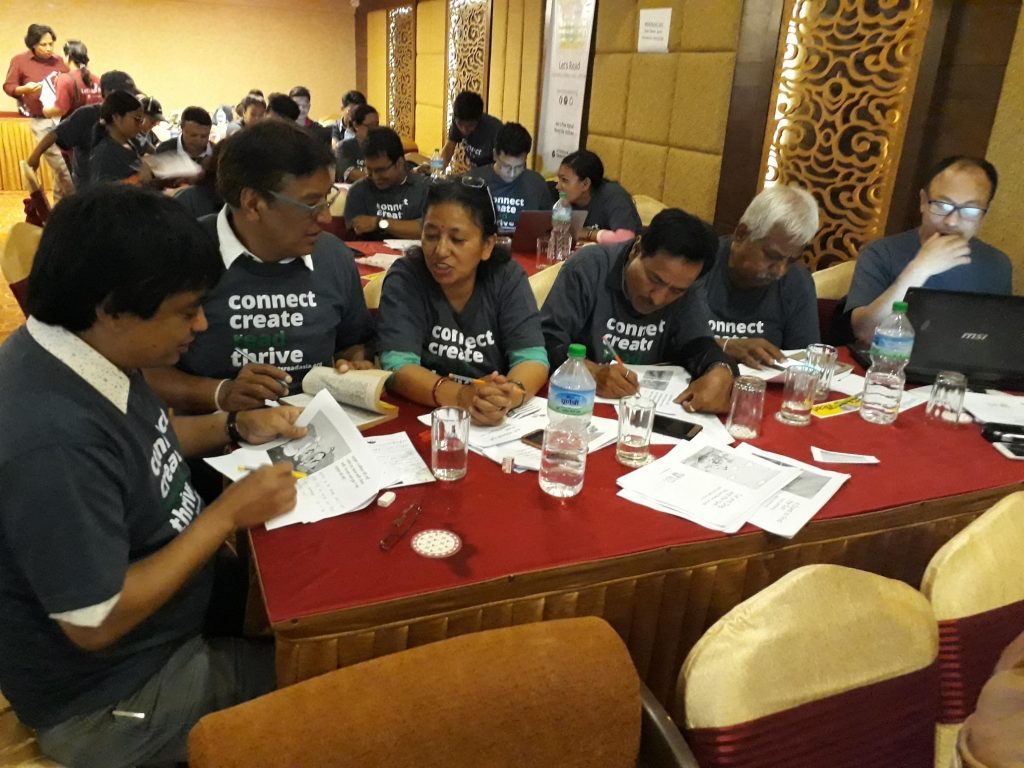 Let's Read draws on The Asia Foundation's in-country capabilities, local partnerships, and technological expertise to empower communities to create, translate, and share high-quality, richly illustrated children's books. Learn more about Let's Read at www.letsreadasia.org and follow Let's Read Nepal on Facebook.
Since 1954, The Asia Foundation's Books for Asia program has donated over 52 million print books to thousands of under-resourced educational institutions in 21 Asian countries. Moreover, since late 1980's, The Asia Foundation's Books for Asia program in Nepal have donated 460,000 books to various institutions and Community/public libraries. Public Affairs Section of the U.S. Embassy, Nepal has always been supportive for this project, the Embassy with collaboration with the Foundation has donated 245,557 books since 2003.
 While print remains an effective means of delivering information, mobile technology is quickly becoming a cost-effective, scalable model to reach books directly to families anywhere, any time.
Published Date-21st July, 2019.