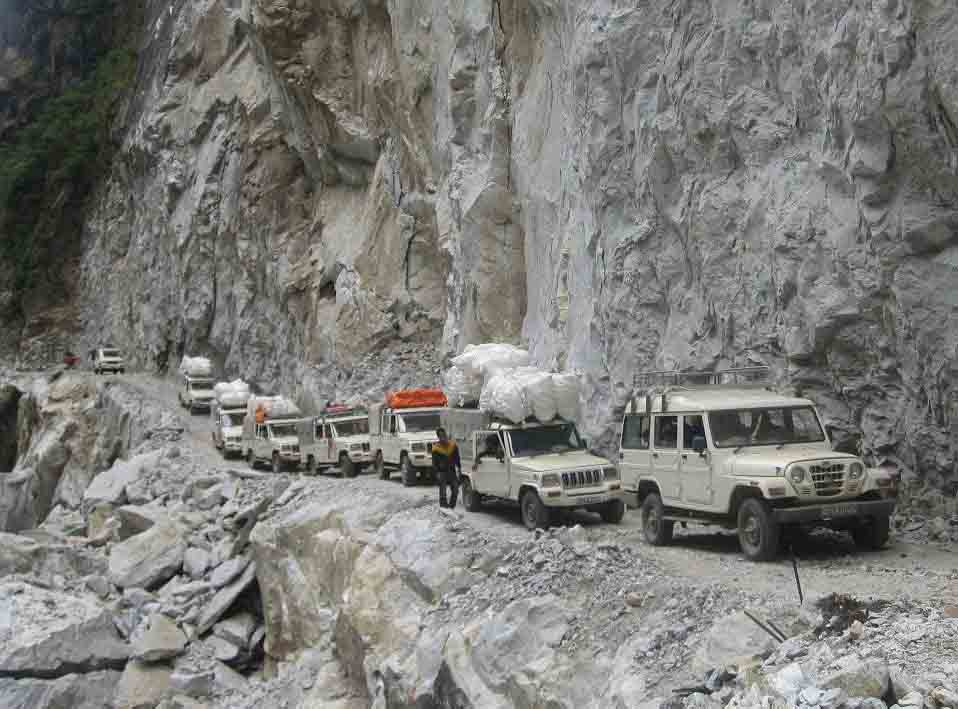 Besishahar (Lamjung).Landslide has obstructed Besishahar-Chame road section from Saturday night.
According to Chief of Police Post, Khudi, Assistant Sub Inspector Hari Bahadur Thapa, the road section was obstructed after land slide took place at Arkhale of Marsyangdi rural municipality.
There was no possibility of bringing the road section into operation soon as it would take time to remove the landslide debris, said police. People heading towards Manang have been stranded due to obstruction of road section.
Similarly, passengers from northern part of Lamjung—Taghring and Ghermu have been facing problems due to this. RSS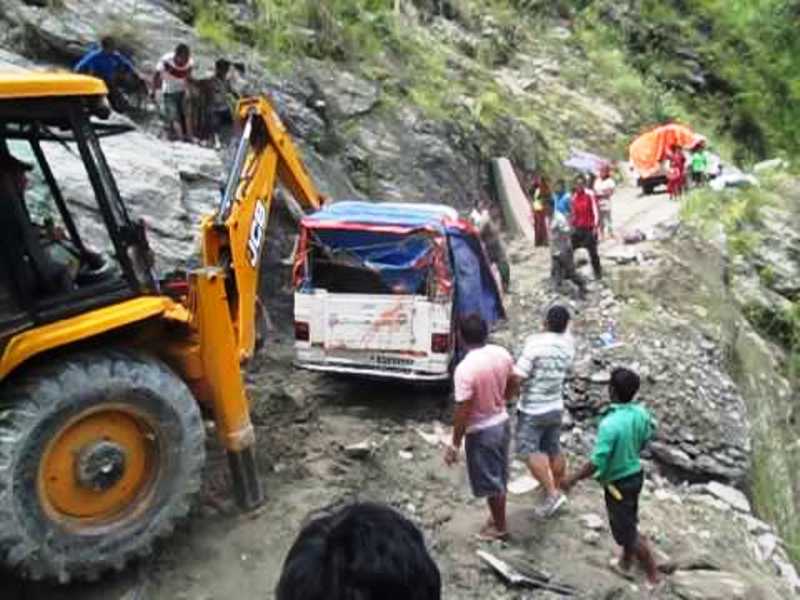 Published Date- September 4, 2017.