Kathmandu: Nepal Culture Film Center (NCFC) organized a program in Kathmandu on 27th April, 2019 and screened Canadian film titled 'MAUDIE.Nepal Culture and Film Center felicitated people from various field.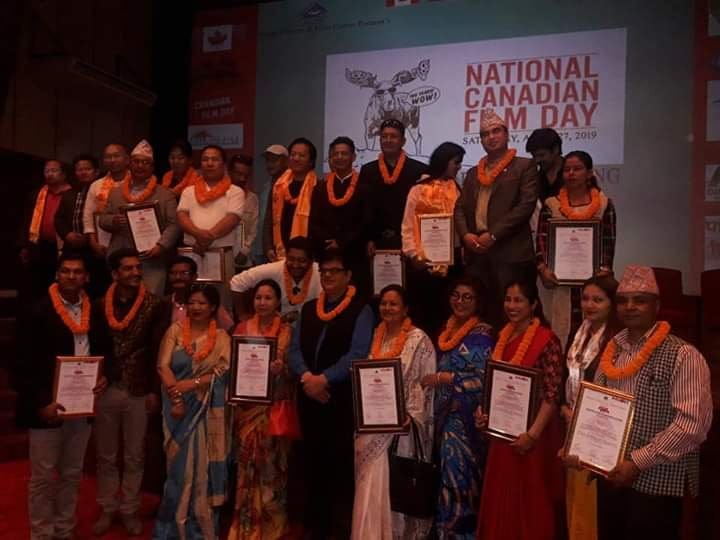 The Certificate of Honor was offered by the chief guest of the program Chairman of Film Development Board Mr. Keshab Bhattarai to Basundhara Bhusal, leading Nepali cine artiste. The composer of National Anthem Mr. Pradip Kumar Rai (Byakul Maila) most senior film journalist Mr. Bijay Ratna Tuladhar n another film journalist Jiwan Parajuli and cultural expert Ms. Urmila Dangol, tourism entrepreneurs Renchen Sherpa also honored on the occasion. Some other Various journalists, tourism activists and people form entertainment industry were honored and appreciated on the occasion.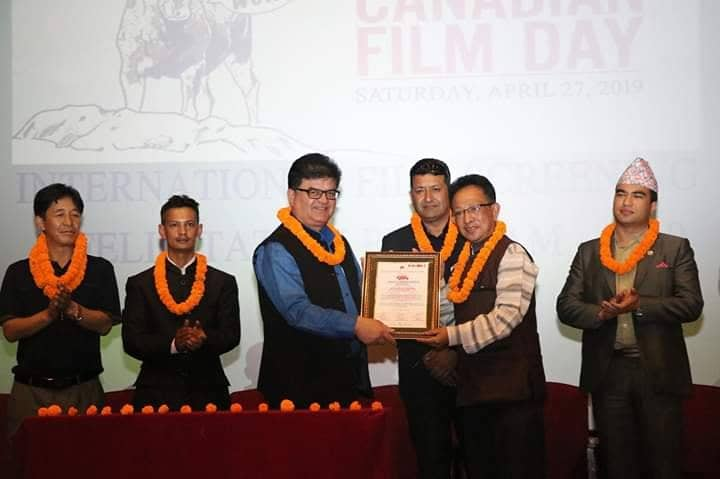 Mr. Santosh Subedi, president of Nepal Culture and Film Center was the chair of the event and he thanked all for their support and encouragement to make this event successful. He further said that the program of this nature should be regularly organized which enhances bilateral relations and nurtures people to people relations.
Published Date-28 April, 2019.